Thibaut Courtois is the Obvious Choice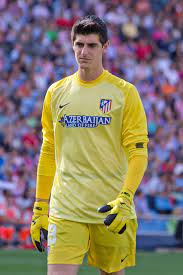 With the 2022 Ballon d'Or ceremony coming to an end, Thibaut Courtois was crowned as the greatest goalkeeper in the world. The Belgian was awarded the Yashin Trophy award by France Football. The Real Madrid goalkeeper beat Bounou, Allison, Ederson, Maignan, Mendy, Neuer, Oblack, Trapp, and Lloris in the voting. The Yashin Trophy is an annual football award for the world's best male goalkeeper. The voting is made by the world media. The first award was presented in 2019. The Yashin Trophy is named after Russian goalkeeper Lev Yashinand it was introduced to honor the memory of him.
I believe Thibaut Courtois well deserved the award because he enjoyed an exceptional season on his way to claiming the Yashin Trophy. His saves were crucial in winning the Champions League for Real Madrid, and he was named player of the match in the final against Liverpool. He also played a key role in winning LaLiga, as Real Madrid conceded the fewest goals, and the Spanish Super Cup, when he stopped a penalty in the final against Athletic Bilbao. His incredible season also saw him named on the Ballon d'Or shortlist, finishing seventh in the voting which was ultimately won by his teammate Karim Benzema.
In my opinion there should be no argument over why Thibaut Courtois won the Yashin Trophy, there are so many reasons and evidence for him winning it. Courtois has carried his wonderful form from last season into the current campaign, and it's a safe bet that Real Madrid with the help of their "goal stopper", Thibaut Courtois, can win even more than last year.