Memphis night out full of food and fun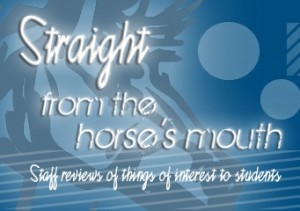 To celebrate an upcoming quiz bowl tournament, the Buffalo Island Central quiz bowl team went out to Memphis for some good food and team building.
Soul food is a staple in the south, and Gus's World Famous Fried Chicken in Memphis is definitely one of the best when it comes to southern comfort.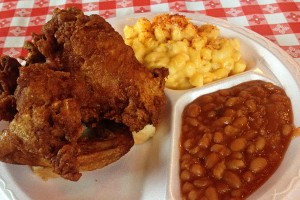 With several locations in Memphis, we visited the one in East Memphis because of its proximity to our main destination. People flock to Gus's to get a taste of the legendary fried chicken that they're famous for. With a long, rich history and a closely-guarded recipe, their chicken is to die for.
As soon as you walk into the restaurant, the first thing you notice is the aroma of all the various spices emanating from the kitchen. We were seated the moment we arrived, and service was just as quick. The menu was pretty straightforward, too: How much chicken do you want and what do you want for a side.
The moment the food arrived, my mouth started to water. There's just something about fried food that everyone loves. The outside of the chicken was very crispy, and the inside was soft and tender. It was a perfect mixture. A match made in the South. It was very flavorful, with a variety of spices. There was just the right amount of heat, but they provide a slice of white bread for people that are a little bit more sensitive.
The sides were perfect too. The baked beans were covered in chili powder, but the brown sugar helped cancel that out, making it a wonderful blend of spicy and sweet. My mac and cheese was heavenly, as well. The melted cheese was very creamy, but also stringy. I had to pull a strand or two out of my facial hair a few times.
After we left Gus's, we headed towards the Memphis Escape Rooms, which is something entirely unique that I have never done before in my life. The goal of the escape room is pretty self-explanatory. You're given one hour to escape the room, and each room has a different theme. Ours involved a serial killer and we had to escape his apartment.
We chose the second hardest one because we wanted a challenge, but didn't want to fail. It was very frustrating near the end, since one of the locks wasn't cooperating with us. We finished the escape room with just three minutes left on the clock, and would've finished earlier if it wasn't for that one particular lock.
Immediately after, to celebrate our victory, we went to Gibson's Donuts, which was right by Gus's. They weren't the best donuts I've had in my life, but they were still pretty delicious and fairly cheap. For my full box of donuts, I paid around $5.
It was a wonderful night out in Memphis with friends, and I'm definitely looking forward to my next round of fried chicken and puzzle-solving.