Tweet freaks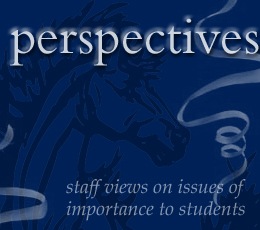 JILLIAN KEY – Hoof Prints Staff
Stressed out about all the homework? Tweet about it.
Excited about the upcoming basketball season? Tweet about it.
Mad about getting detention for being on Twitter during school? Tweet about it.
I prefer the social networking site Twitter over Facebook. One reason why is because Twitter can be used to hear about news. Twitter has "Trending Topics" which are topics that are being tweeted about all over the world. During Hurricane Irene tweethearts around the world tweeted about the event. News stations like KAIT and CNN even have a Twitter account. You can follow them and get instant official information anytime. With Twitter you wouldn't have to check a news website ever again.
Also Twitter doesn't have poke wars or any games that pop up on your Facebook news feed. C'mon, who really plays Farmville? Also Twitter can be used as an anonymous basis or as a more personal basis, whichever you prefer, unlike Facebook where you are required to put your name. You can "follow" users all over the world. On Facebook most users talk about what they're doing or what they will do next Tuesday. However on Twitter most tweet about whatever they want, whatever makes them laugh.
Twitter is everywhere. When I'm watching TV sometimes, there may be a link at the bottom of the screen that has a "hashtag" of the name of the show. If I were to tweet about it, it would advertise the show. When TV shows have a season finale and several people tweet about it, they could become a trending topic.
The most common reason why most people don't use Twitter is because "it's too complicated." After you get the hang of it, Twitter is very simple.
Have I convinced you yet? Twitter is trending right now all over the world. Facebook is so last week!