Turner twins try out for "The Voice"
Hannah and Hailey Turner have always loved to sing and do things together. They were born on March 20, 2000, and have been inseparable ever since.
"I was born first," said Hannah. Hailey replied with "but I'm the smartest."
They had heard that "The Voice" was coming to Memphis, and Hailey wanted to try out. She tried everything she could think of to talk Hannah into doing it and finally succeeded.
"I would have been so mad at Hannah if she would have said no," Hailey said.
Their mother wanted them to want to do it as well and was always hounding the girls to practice. The pair finally decided on "Jar of Hearts" by Christina Perry.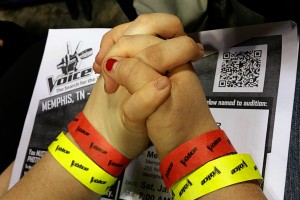 "We chose this song was just because we had always liked it and could harmonize really well together," Hannah said.
When they arrived at The Cook Convention Center in Memphis where the auditions were being held, the twins both got really nervous and wanted to back out. The experience was overwhelming for them, and although they didn't win anything, they got to meet several people from previous seasons. The girls got to meet and take selfies with the Swon Brothers and Zach Seabaugh from seasons past of "The Voice."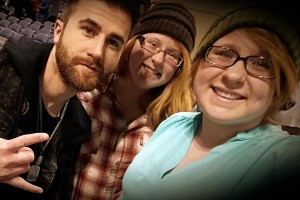 "Although we didn't get to move on to another round, I would still definitely try again because the experience was so much fun even without winning," Hannah said.