Wizards fly again at the MAC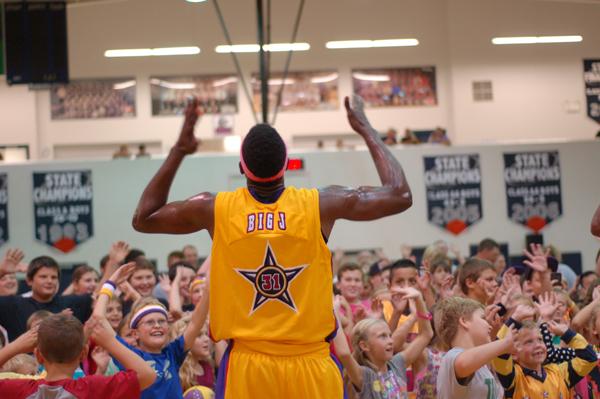 The Harlem Wizards performed a show of  tricks, hoops and alley-oops as they played against the Mustang Magic on October 9 at the Mustang Athletic Complex.
The Mustang Magic community team consisted of former basketball players,community members, teachers and coaches.
The Harlem Wizards, often compared to the Harlem Globetrotters, are a traveling entertainment basketball team now celebrating 52 years of Wizardry magic. They are similar to the Globetrotters, but are typically known for playing for schools and charitable organizations. They are known for the kind of connection, fun and feeling delivered in every game played and for their ball-handling wizardry.
Attendees of the game  were able to see the Wizards' amazing basketball talent, tricks, fancy teamwork, and wild dunks, along with being  given an opportunity to interact with the players during the game.
The event was a fundraiser for the journalism and athletic departments.