Where's the turkey?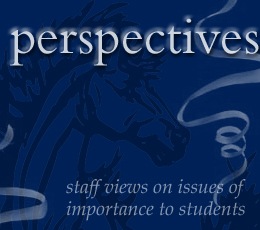 MORGAN BARNES – Hoof Prints Staff
The smell of cinnamon fills the air. Christmas music fills our ears. Trees are decorated with lights, homemade ornaments and beautiful tree toppers. Town light posts are covered with sparkling white lights. People anticipate the night of the Christmas parade in hopes to fill their pockets with candy once again. Cars filled with families travel along the streets in search for beautifully decorated homes. Christmas must be here. Oh wait, it's not. We haven't even had Thanksgiving yet and these decorations have been up since the beginning of November.
Who ever thought people would try to blow Thanksgiving off? In my opinion, decorating for Christmas before Thanksgiving is absolutely ridiculous. To me, it takes away from Thanksgiving, which is a time to give thanks for everything you've been blessed with in life. Is it that our country has become ungrateful? Maybe it has. Maybe it's just because they feel rushed after the Thanksgiving holiday to complete the Christmas decorating and gift-buying.
Don't get me wrong, I do believe Christmas is an exceptionally important holiday, considering Jesus was born on that marvelous day. However, I also believe that we as a country should set aside the time to celebrate the one day out of the year to give thanks for what God had has given us. We should be thankful every day but especially on Thanksgiving.
I think Thanksgiving should have its time as well as Christmas. Not giving Thanksgiving its proper celebration just isn't right in my eyes.