"True Grit" is truly western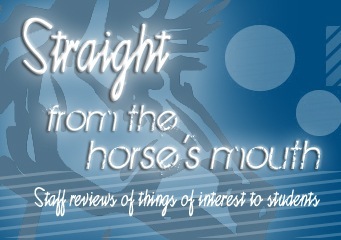 CLAY TURNER – Hoof Prints Staff
"True Grit," was, in my opinion, one of the better western movies I have seen. I was pleased with most of the components of the movie itself although I am not a western movie fan myself.
From the moment that the very first string of music played at the beginning to the very end, I was continually submerged into a western feel. The sets were satisfactory, but I would have to say that the town of Fort Smith, Arkansas outshone them all. Every set piece had its place in that particular scene. When the movie showed it for the first time, I believe that was what set the mood for me. It had the appearance of being very dusty, dry and overly sunny, all of which I believe is required in any typical western town.
The actors and actresses themselves also caught my attention, but none more than Hailee Steinfeld. She maintained the air of constant cool and southern wit when she played the part of Mattie Ross. I absolutely loved to watch her act more than any of the other actors. I'm not sure if it was the compelling sense of her character or of her acting style, but either way, I was always anxious to see more of her throughout the movie. Other actors that impressed me were Jeff Bridges who played Rooster Cogburn, Mattie Ross's hired bounty hunter, and Candyce Hinkle who played the boarding house lady. Both of which brought about the next satisfactory amount of compelling acting.
Matt Damon failed to impress me. I'm not sure what it was about him, maybe I just didn't like his stale acting, but hopefully he has the chance of impressing me again in something other than a western.
A particular part of the movie that I loved was when Mattie Ross goes to the local funeral service to see her father for one last time and the undertaker says to her, "If you wanna kiss him, well, that's alright." And then another time when Mattie comes to him and asks if she can sleep at the funeral home and he tells her before exiting, "If you wanna sleep in one of the coffins, well, that's alright." The Undertaker, Jarlath Conroy, provided the perfect mix of comedy at that moment in the movie.
Overall, I suppose I liked the movie and might even go see it again. But, honestly, I'm not one for westerns. If you were, though, I sincerely believe that this is the movie for you. So I give it a "yay."