See what the staff is reading this week

As part of a campus-wide reading initiative, staff members have placed signs by their doors designating what they are currently reading. Each week, Hoof Prints is going to ask them to give a two sentence review of their selection. Stay tuned each week to see what's new. Be sure to drop us a line in the comments to let us know what you're reading.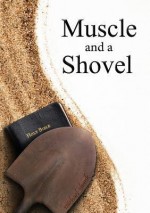 Muscle and a Shovel by Michael Shank
"This is a true story and a gripping and powerful book about Michael Shank (the author) and his journey to becoming a Christian. The story line is interesting and exciting, very emotional, and at times hard to put down." -Rosemary Clester
Overcoming Dyslexia by Sally Shaywitz, M.D.
"I am currently getting my Dyslexia Therapist certification from the APPLE Group, Inc. in Jonesboro. This is one of my required readings for this course." -Keri Thomas
"An autobiography of the financial and academic struggles Ben had growing up and why he gives God all the glory for his success. This book inspires us to be in control of our lives through the choices we make." -Marti Peel
"This hopeful story is about two teenage resource students who are entering the adult world. It is a very touching story." -Karen McClelland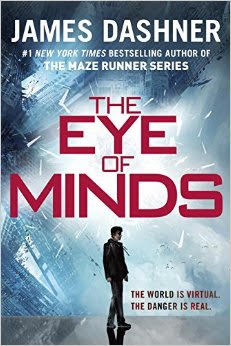 Photo provided
The Eye of Minds by James Dashner
"Michael and his friends are recruited by VNS, a government agency dealing in cyberterrorism, to go into a virtual world to catch a madman. They face countless dangers as they move deeper and deeper into VirtNet, moving from one gaming scenario to another, until suddenly it is no longer a game, and real life and death is on the line." -Shelly Hurst
Life and Death by Stephanie Meyer
"Edythe is to Edward as Beau is to Bella. Twilight gets genderswapped in the new 10th anniversary edition, same great ride, alternate ending. ;)" -Nancy Spencer
"The book is about a boy who's family is taken prisoner during the Revolutionary War. He and a small girl go to search for them and leads to an adventure in courage and bravery!" -Gena Misner
"Syd is a Proxy, someone whose life's purpose is to take the punishment for his patron's wrongdoings. Together with his patron,Knox, Syd goes on a journey to change the unfair post-apocalyptic world in which they live." -Melinda Wells
"In a land of magic and dragons, no one person is more powerful than Galbatorix who rules from the capital city of Uru'baen, and does so through the mantle of king and destroyer. Eragon, a newly minted dragon rider with basic skills, must travel to the elves to learn what he may of magic and dragons to have any hope of defeating the evil king before the Varden are wiped out." -John Hantke
Harry The Dirty Dog by Gene Zion
"Harry is a white dog with black spots, but in this story he gets so dirty he looks like a black dog with white spots. He is so dirty his owners don't even recognize him." -Kristie Sanders
Wintergirls by Laurie Halse Anderson
"This book examines the life of a teenage girl who is struggling in a battle with anorexia. After her former best friend dies of a similar condition, the girl is forced to deal with her own issues." -Stephanie Woods
God Save the Sweet Potato Queens by Jill Conner Browne
"Hilariously funny tales of the Sweet Potato Queens of Mississippi. Jill Conner Browne leads this insane group of women to even more crazy antics." -Andrea Buck
"Shelby's life is in ruin, her husband is dead, leaving her with debts and it seems he wasn't the man she thought he was when she married him, even his name seems to be false. So, she packs everything she still owns and returns to her hometown with her daughter,however it seems that someone is out there watching her every move and soon her peaceful hometown will not be so peaceful anymore…" -Nikki Dewitt
Multisensory Teaching of Basic Language Skills by Judith R. Birsh
"This is a textbook for my Dyslexia Therapist Class. It shows how a multisensory approach to teaching can improve language skills in struggling students." -Keri Thomas
Beautiful Storm by Barbara Freethy
"If you are a fan of Mary Higgins Clark, Nora Roberts, or Nicholas Sparks, Barbara Freethy is an author for you! The perfect mix of mystery and romance blends pleasure reading with intrigue for books that, once opened, you cannot put down." -Dr. Kima Stewart
Fish in a Tree by Lynda Mullaly Hunt
"Fish in a Tree is a wonderful book to remind us that all people to not think or learn in the same way. It is great for teachers or parents that have a student that struggles to be and learn like others, It is great to be different and everyone should have a silver dollar day!" -Regina Welch