Q and A with Homecoming Royalty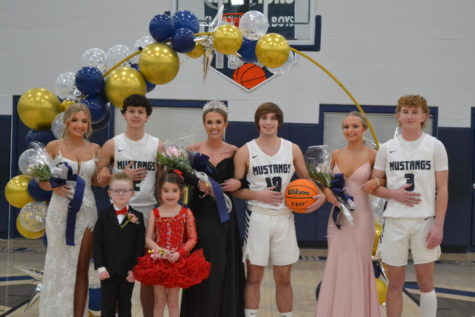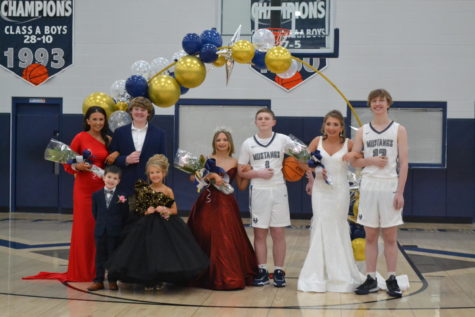 Senior Cason Rose and Freshman Hannah Hawkins were chosen by the student body to represent the school during Homecoming night and were given the title of "queen" for one special evening. The staff here at "Hoof Prints" was able to catch up with the two young ladies to learn more about their experience that night.
Q: What was your reaction when they announced your name for winning Queen?
Hannah: "I was happy, shocked, and surprised." 
Cason:  "I was completely shocked when my name was announced." 
How was your experience finding the perfect dress?
Hannah: "It was fun! I went to Jessica's, and I got to spend time trying on dresses with my sister who was also in Homecoming."
Cason:  "Finding a dress was fairly simple this year, considering I only tried on one dress.  I loved going in and knowing that the first one I put on was THE one!" 
What was it like getting to walk with your escort?
Hannah: "I walked with Jaxson Cobb, and he made the experience fun because he talked to me the whole time we were walking. It would have been really awkward if he didn't do that."
Cason:  "Parker and I have been friends forever.  Getting to walk in our senior homecoming together was an unforgettable experience." 
How do you feel knowing that your peers voted for you?
Hannah: "It feel good because they like me. I'm thankful for my classmates, and I'm really happy that I've had the opportunity to grow up at Buffalo Island."
Cason:  "It was truly an honor to know that my peers voted me for queen.  I was extremely excited to get to represent my class and Buffalo Island Central High School." 
What is one memory that you'll always remember from Homecoming night?
Hannah: "The crown falling off of my head. I was embarrassed. I will also remember  the way the flowers smelled." 
Cason:  "My best friend, Mallie Zielinski, was in the stands and showed more excitement than I did.  It was awesome knowing I had people like that supporting me."