"NBA 2K11" a must for hoops fans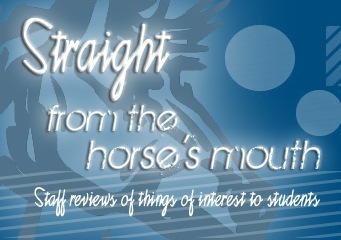 RACHEL SIMMONS – Hoof Prints Staff
"Are you ready?" he asked. The suspense was rising. The fans were going nuts. All of the others had already been announced. Then the announcer said, "And now…number 23…Michael Jordan!"
"NBA 2K11" begins by putting you in the shoes of basketball legend Michael Jordan playing in the 1991 championship game against the LA Lakers. This game serves as your preview/warm-up game to the rest of "2K11."
This game has many different menus and submenus. There are several different options to choose from when beginning your NBA experience. You can start with The Jordan Challenge, The Association, Online Leagues, Playoffs, Season, My Player or Team-Up.
The Jordan Challenge is a game mode with 10 different challenges. To complete each one you must meet the list of criteria given to you at the beginning of the challenge. Some of these difficulties are getting a certain amount of points, rebound, assists, having a certain field goal percentage or winning the game.
After completing all 10 challenges, you can move on to the next stage, MJ: Creating a Legend. I'm a rookie to the game so I found the challenges very difficult. They are definitely to be played after much practice, but are not impossible to beat.
The Association and the Season are somewhat similar. The Association gives more detail, such as D-League games, team chemistry and progressive fatigue. The Season is a simplified version of the Association and is much easier to beat. Online Leagues are also seasons and associations; however, you can play them online with actual friends and other players.
The Playoffs game mode is simply in its name. You play in a series of games that make up the playoffs of your season. It can be both easy and difficult at times, so you need to watch your difficulty setting. Team-Up allows you to play with your friends without creating a new season. You can play quick matches and create/join crews. This is clearly a 'just for fun' game mode, and I play it very seldom.
I've saved the best for last. My Player, in my opinion, is the best game mode on "NBA 2K11." You begin by creating your own player. You get to decide all of his personal appearances, from hair and body to jersey and shoes. You name your player and then choose his age and college. You then begin playing with different teams, progressing as you go. You are drafted from team to team and strive to be a starter on any of the top teams in the NBA. I find that I cannot put the game down every time I go into this game mode. "2K" did an excellent job at letting you live the experience of being drafted into the NBA.
I give "NBA 2K11" a yay. It deserves every bit of five stars and I can't wait to see what comes next. This game is definitely worth devoting time to.