Local Marines Describe Military Experience
Many people wonder what it would be like to partake in the Marine Corps, and often question both active and inactive duty Marines. The answers from these honorable soldiers of St. Louis Recruiting Station serving Jonesboro, Arkansas certainly vary with anything from a good-natured sarcastic comment to motivational words of wisdom. Though their personal responses are all unique, they all undoubtedly share a sense of pride for the Corps.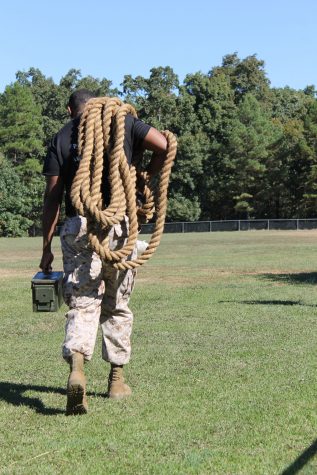 Christian Ivy: "What is is like being in the Marine Corps?"
SSGT Blalock: "It's like anything else, you have ups you have down. Do something that makes a difference in you life and in the lives of others. No one gets out alive, whether it's the Corps or something else. While you're in, you receive and benefit from it a lot. All that you need and most of what you could want is provided.  Whatever you do in life, it is what you make it. You could choose what it could be like in the corps, but will you?
SSGT Mullins: "It's a daily adventure. You get the opportunity to go places and do things that most people never get the chance to. A normal day consists of exercising in the morning, working until lunch (doing whatever your MOS is), taking a 1.5hr-2hr lunch and going home around 4:30pm.
SSGT Clark: "Being a Marine is everything you could ask for. Literally any opportunity you could think of is available to you. It can be a love-hate relationship sometimes,but one thing is for certain: You will never be ashamed of being a United States Marine.
Christian Ivy: "What is the most memorable experience you have had in the Marine Corps?"
SSGT Blalock: " It's all been very memorable, from Thailand to America Samoa, Korea, Cambodia, and Australia where I was in their local paper. All the school liaises I've been to, nothing in life, I think, could compare to the experience of being a U.S. Marine. Whether you do 4 or 20, I've never met a marine that didn't love the Corps, it's the best thing a person could do for their country, for themselves."
SSGT Mullins: "Earning my Eagle Globe and Anchor. We had just finished the Crucible, Climbed the Reaper ( the mountain that is the culminating event for the Crucible) and once we got to the top the mountain our Drill Instructor gave us our Eagle Globe and Anchors and called us Marines for the first time. That's when I knew I had accomplished something most people couldn't."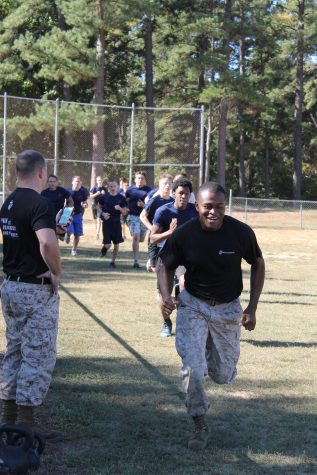 SSGT Clark: "I don't think I could choose just one memory. My entire nine years has been an amazing experience. I could say traveling all over Europe, or Asia or scuba diving the Great Barrier Reef in Australia, or fishing giant catfish in Thailand, possibly even skydiving in Hawaii, but everything I have done as a Marine has been an adventure, some crazier than others. Being an infantryman I have been deployed to Iraq and Afghanistan but on top of that seen and experienced more than many could dream. All while building a bond with other Marines that will never fade. Semper Fi."
The Marines of our country have served since November 10, 1775, the birthday of the Marine Corps. Tubb Tavern Pennsylvania, the birthplace of the Marines gave us the best fighting force America has to offer. The Marines fight for our country, on the land, in the air and at sea. They will be there in any clime and place, they are "Semper Fidelis", always faithful.