Lady A literally "Owns the Night"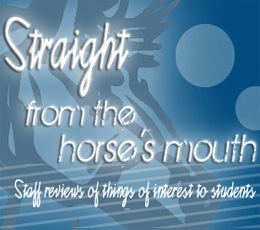 JILLIAN KEY – Hoof Prints Staff
After their sophomore album "Need You Now" positively struck the charts in January 2010, Lady Antebellum had a lot to live up to in their third album.
Everyone wondered how they could do it but, somehow they managed to keep me turning to the next track. "Need You Now" earned 5 grammys and a nomination for album of the year. "Need You Now" was mostly a sad, emotional CD about a broken heart. "Own the Night" shares the broken heart factor from the previous tracks in 2010 but there's nothing sad about this CD.
It seems as if most of the songs on this album are about a broken heart but are made to be cheerful, making every teenage girl want a broken heart. A very popular favorite from the 11-song CD, "Just a Kiss", was released and topped the country music charts. "Just a Kiss" is a sweet and slow song stating "they just want a kiss goodnight." If you think that one is great, you should hear the rest.
Although I didn't like the song "Friday Night", every other song on the thrilling CD was outstanding. My favorite was "Singing Me Home". It was a country meets pop setup, which was very up-beat and had an admirable rhythm that made you want to snap your fingers. I didn't like this song at first, due to the new feeling that Lady A rocks out to. After 30 seconds, I couldn't keep my toes from tapping.
All in all, I give Hilary Scott, Charles Kelley and Dave Haywood four horseshoes for their up-beat songs and heart-filled lyrics. They took great risks and made an excellent album. "Own the Night" was well-worth my $11.