"If I Stay" a predictable tear-jerker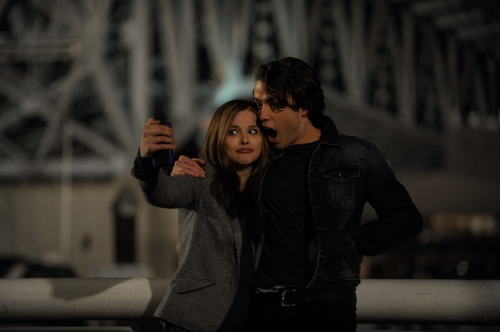 "Isn't it amazing how life is one thing and then, in an instant it becomes something else. Like here I am, Mia, the girl who thinks about the cello and Adam, and whether I get a stupid letter or not, and just like that…"
Mia Hall is just like any normal girl, worrying about getting into the college of her choice, stressing about a boy, and feeling like she doesn't belong. All of that soon changes after a tragic car accident that leaves 17 year old Mia in a comatose state, uncertain of what has happened to her family and unable to truly understand what is happening to her.
"If I Stay", directed by R.J. Cutler, flip-flops between past and present events of Mia's life and focuses of her decision to give up or continue to fight for her life.
Mia, portrayed by Chloe Moretz,  did an exemplary job of showing the character's love of music and kind nature.  Scenes involving Hall's loved ones were excellently done, causing the viewer to feel sorry for the predicament they're in. The music selected for this movie did much to accentuate and fit well with what was happening  in those heart-wrenching scenes. Overall, the movie was well made.
Despite its many great qualities,  there were many flops in this movie, the main being the teen romance cliche of Mia and Adam, her flawed, romantic, and mysterious boyfriend,  and their unrealistic, and overly sappy dates. At times, the main characters' emotions didn't feel genuine enough and much too forced.
Although this movie is not without flaws, it accomplished what it set out to be. It is an emotional, tear-jerking movie. It's nicely done, but much too sappy and emotional for my taste.