Fruit Ninja a cut above the rest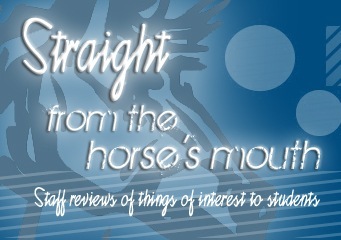 JILLIAN KEY – Hoof Prints Staff
Bananas. Slice. Pineapples. Slice. Apple. Slice. Bomb. Slice. Burst. Game Over. You're at a ballgame and you look down to see the person below you in intense game mode slicing fruit. You go home later and find the same app in the top charts of iTunes. The app? Fruit Ninja.
The main idea of the Classic Fruit Ninja is to slice all the different types of fruit you can without slicing a bomb. If a bomb is sliced, it blows up the screen and ends the game. You are supposed to slice every fruit that comes up from the bottom of the screen, every time you miss one you get an x. After 3 x's, you're out.
To slice the fruit, you just slide your finger across the screen.  I can't just keep one finger on the screen; as fast as the fruits go across, I need to use my whole hand.
The app starts off slow. Then after a while, the fruit starts coming up from the bottom of the screen faster and faster. But you're probably wondering why fruit? From the about section of the app, according to the Sensei, "All ninjas hate fruit. Swipe the fruit with your finger to end their journey. Be wary of bombs, hope for random criticals, and make the sensei proud!"
After you pass a level, the Sensei will give you a Fruit Fact. These can vary anything from, "The average strawberry has about 200 seeds" to "Apple seeds are mildly poisonous, but not enough to be dangerous to humans."
On Zen Mode, you have one minute and 30 seconds to swipe as much fruit as you can until time runs out. My best has been 179. The same concept goes for Arcade Mode except you have only one minute and the bombs that do pop up are bombs that deduct points rather than bombs that end the game.
The Dojo features Sensei's Swag. Sensei's Swag contains different blades to be used after unlocked such as the original blade, shiny red blade, disco blade, Mr. Sparkle blade, old glory, butterfly knife, flame blade and ice blade. Also, after unlocked, you can use the original wood background, fruit ninja, I heart Sensei, great wave, or the yin yang background.
Due to the astonishing graphics, fast pace hype, and incredible intensity, I give the addicting Fruit Ninja app a "yay." Out of all the apps on my phone, Fruit Ninja is the one I play the most.