Everybody cut loose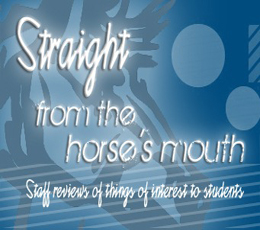 CLAY TURNER – Hoof Prints Staff
In simplest terms I must say that "Footloose" impressed me very much. The acting was exceptional. There was never a dull moment on account of Miles Teller's character livening up just about every scene and the entire movie portrayed the perfect small town mindset.
Besides Miles Teller's character Willard, Julianne Hough, who played the overly rebellious minister's daughter Ariel, contributed to the overall appeal of the movie for me. Besides the fact that she's absolutely beautiful, it seems she has a knack not only for the dance floor but for acting as well.
Also notable is the actor that played Ren McCormack, Kenny Wormald. He proved to be the perfect character that everyone relates to and hopes will win in the end.
He and Julianne also have good chemistry going with each other throughout the movie. Before they even meet each other, I hope they end up together in the end. So as soon as she takes her precious little time and finally breaks up with her loser boyfriend to get with Kenny Wormald's character, I applauded in my head.
I also enjoyed the small-town country theme of the entire town of Bomont. Just like in Monette and Leachville, there are rows and rows of plants surrounding the town itself. Besides the rebel Ren who is seen sporting a tie through the entire movie, everyone mostly dresses up in country-themed attire. Most notable are Julianne's character's red boots that she is seen wearing throughout most of the movie. It gives her character Ariel a sense of individuality and spunk but also femininity that I believe suits Ariel's character well.
I had a lot of favorite parts in the movie, but the ones at the top of my list would have to include when Ariel shows Ren the "yearbook" which is a trailer that serves as an escape to some of the teenagers of the area and is filled with artistic memorabilia such as music lyrics painted on the wall and poetry. But what makes this one of my favorite scenes is not the visual appeal of the lyrics or the artistic memorabilia strewn around the trailer itself but what the trailer itself represents.
In my opinion it represented all of the suppressed sense of expression shared by the teenagers and also their determined spirits not to let their sense of artistic expression die out. Now I want some sort of aesthetic or creative area of my own to express myself now and then.
Another one of my favorite parts was when Ren arrived at Ariel's house clad in the same burgundy tuxedo and navy blue bowtie Kevin Bacon wore while playing Ren in the original Footloose. This is one of the last scenes in the movie, so I believe it served as the icing on top for the newer version and also allowed the older generation to be able to relate to the movie as well.