Boe Adams leaves lasting legacy at BIC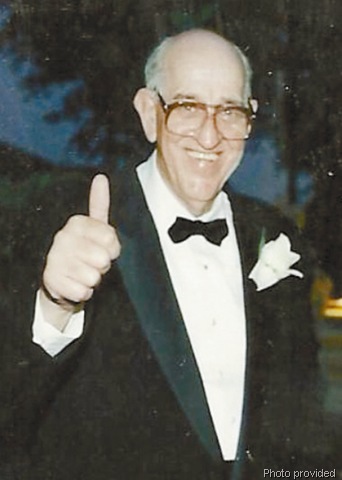 Charles "Boe" Adams
RACHEL SIMMONS – Hoof Prints Staff
Born in El Paso, Ark., in 1934, Mr. Charles 'Boe' Adams was the son of Orn and Emma Neal Adams. He was a 1954 graduate of Leachville High School and spent the majority of his life in the Buffalo Island area. After years of coaching and being in the US Army, Mr. Adams returned to Leachville to acquire BC Land Company, and made it Adams Land Company. Mr. Adams passed away on October 27, 2010, at the age of 76.
Mr. Adams was a supporter of the BIC school district, funding a large amount of technological advancement, among other things.
Over the years, Mr. Adams has replaced computer labs for the entire district. Some years, he provided the technology coordinator's salary. One of the contributions he made was $200,000 to improve technology district-wide. Mr. Holland, superintendent, does not know the plans for future contributions regarding the Adams family.
"As far as I know, he was a good man with a good heart, and he did lots of good things for lots of people," Mr. Holland said. "I think he had some pretty humble beginnings, but he did about as well as a person could do.  Any time that he saw a real need, especially when it came to education with public school level and college level, he was known to be a contributor. As far as my communication with him, he was always interested in technology and advancing the technology in the school system."
In addition to his support of educational projects and business success, Mr. Adams was known in the community for his holiday light display. For several years Mr. Adams hosted a showing of Christmas lights at the Adams Estate. People would come from miles around just to drive through the estate and admire the magnificent display. Once, a family came from several hours away to see the lights and their car broke down just outside of the estate. Mr. Adams provided the family a ride back home and paid for their car to be serviced.
Mr. Adams funded many scholarships. He liked to have one-on-one time with students that he knew tried their hardest. He enjoyed talking to them about their futures and seeing if he could help them in any way with achieving their greatest self.