BIC EAST Looks for Ways to Improve the Community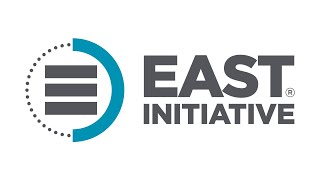 BIC East has had a great deal of success before in terms of both competition and community involvement.   EAST students set a goal to  collaborate with community partners and classmates to solve problems in the Buffalo Island area.  The problems they aim to solve can range from small things like making the school easier to navigate for new students or even bigger issues facing the community, like difficulties plaguing  the Monette Water Department.  EAST  has a way of bringing the community closer together, while working to make it better as a whole.
Some of the projects that EAST students  have completed in the past include the Lift Sensor Light Project, where they designed a system that will send a text message to wastewater employees when a lift station malfunctions. This allows workers to address problems more quickly. Another student printed a 3D prosthetic hand for a BIC teacher.  EAST students began digitizing BIC yearbooks for students to have access to. 
Perhaps the biggest project thus far has been the creation of the Buffalo Island Museum project. They created a 360 virtual tour of the museum using Kuula that links to fifty-five interactive exhibits. Students designed an app for the museum to access these exhibits, as well as a scavenger hunt. 
These extensive community projects have allowed the EAST program, headed by Mrs. Jill Sanders and Mr. Matthew Sills, to earn high honors for their program.  The EAST program even won the Founders Award in 2021. 
Incoming EAST students have to begin a project by first thinking about what problems they see around the school or community, and then thinking of ways to solve these problems. 
Freshman Martin Arellano hopes to spend his time in EAST focusing on beautifying the community.  "The problems I want to solve are the amount of trash that is around city parks. In EAST I would like to create a monthly cleaning team to clean the city," said Arellano. 
Freshman Hannah Shirley hopes to focus on creating fun, family-friendly activities for the community to enjoy. "A Problem I see is a  lack of unity in the community. I want to bring back the jamboree and have more activities where the community can get together, "said Shriley. 
Once students have identified the issues they'd like to address, they pitch their ideas to Mrs. Sanders or Mr. Sills, who will then work to help the student make an action plan to solve their problem. The goal for them moving forward is to use all available resources and student time to make the Buffalo Island community as successful and distinguished as possible. 
The EAST program hopes to build on their achievements of the past, and develop the Buffalo Island community even further going into the future.