BIC EAST Initiative Hosts Blood Drive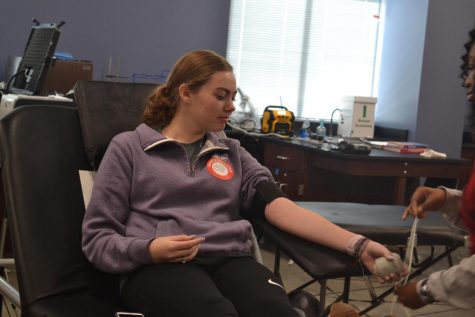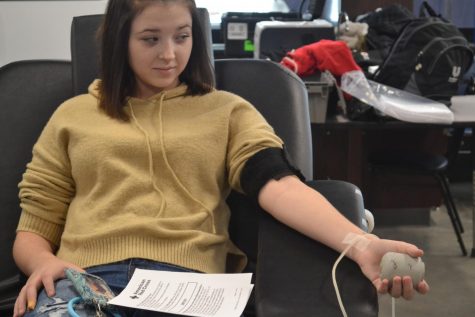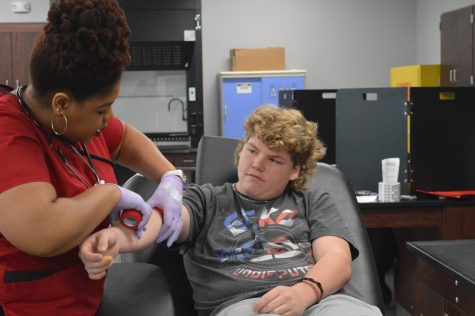 The American Red Cross held a blood drive at Buffalo Island Central from November 20-22. During this time, BIC students and faculty were given the opportunity to sign up to donate blood. This event was hosted by the BIC EAST Initiative.
Before donating blood, donors receive a mini-health screening to help determine eligibility, that includes blood pressure, pulse and hemoglobin readings. First-time donors also find out their blood type soon after donating.
As schedules fill with holiday parties, shopping and fun with friends and family, many blood and platelet donors delay giving. Unfortunately, that may lead to delays in treatments for patients relying on blood. Right now, there is a critical need for type O blood donors.
A blood drive serves as a wonderful opportunity for donors to help those in need and give back to their community. The American Red Cross urges eligible donors to be the lifeline for patients in need this holiday season by making an appointment to give blood or platelets.
Hayley Bogard, BIC junior, is among the many that decided to donate blood. "I was really excited to donate. I love helping people and the idea that by doing something so simple as donating blood, I could help save a life," said Bogard.
If you or someone you know would like to donate blood, you can search for drives by ZIP code and make an appointment to donate using the Red Cross Blood Donor App, online at RedCrossBlood.org, or by calling 1-800-RED-CROSS (1-800-733-2767).