A Look Back at 2022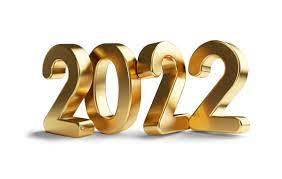 Now that 2022 has come and gone, it's important to look back at the many unforgettable memories and trends that will define the year. From the viral trends on Tik Tok to the celebrity drama that everyone made fun of, 2022 was a complicated year but one to remember. 
One of the most mocked events of the year took place on March 27 at the 94th Academy Awards when Chris Rock was on stage doing a presentation.  Rock had ended up making a joke about well known actor Will Smith's wife, Jada Pinkett Smith.  Obviously Will Smith was not happy about this, as he made his way up to the stage and hit Rock across the face, still yelling at Rock as he went back to his seat.  Later that night, Will Smith did end up winning Best Actor, and apologized for his actions to the Academy of Motion Picture Arts and Sciences, but not to Rock.  Smith ended up resigning his membership to the academy on April 1, and was banned from the award shows for the next 10 years, which was effective on April 8 2022.  This event spawned countless memes that consumed the internet for days. 
Perhaps the biggest celebrity story of the year involved actors Johnny Depp and Amber Heard.  Heard and Depp had a six week long trial surrounding domestic abuse allegations, where the events of the couple's toxic relationship were fully on display. As a result, Depp was awarded $15 million in damages, and Heard was awarded $2 million in damages. This trial captivated the country, and for a while it seemed like everyone had an opinion on the matter. 
 Moving onto August, America's favorite blondie Taylor Swift announced her brand new album, Midnights.  This album was announced at the 2022 VMAs on August 28, with the release date of October 21st. This album was record breaking, including being the first album to take all 10 spots on the Billboard Top 100 list.  After this album was released, on November 1st the "Eras Tour" was announced on social media and "Good Morning America."  On November 15 the presale took place; so many people were on Ticketmaster ready to get tickets that Ticketmaster crashed, causing widespread controversy.   Swift addressed this problem on her social media, assuring her fans there would be a solution to this problem and apologizing for this.  The Swifties are now calling ticketmaster a fraud, seeking $2,500 for each violation made.  
Another huge star who made waves in 2022 is Harry Styles.  2022 was Styles' most successful year yet, where he became one of the biggest musicians in the world.  From his "Love on Tour" event to the release of  his third album, Styles was everywhere in 2022. Styles had a hugely popular performance at Coachella,  and even branched out into two new acting roles, performing in the films  Don't Worry Darling and My Policeman.
In the world of television, the most important show for teens in 2022 was undoubtedly Stranger Things. Fans of the show waited three long years for the release of the newest season on Netflix, and reportedly over 113 million hours of the show were streamed in the first week of its release.  Despite this, the most important television event of the year had to be the FIFA World Cup that was hosted in Qatar. This began on November 20th, and ended on December 18th.  Argentina ended up beating France 4-2 in the championship game, led by soccer legend Lionel Messi. 
The Tik Tok trends of the year will perhaps be the source of the most nostalgia for teens looking back on 2022.  "It's corn!' were the two words no one could escape from this past Fall, after second grader Tariq expressed his love for corn via Tiktok.  His phrase was made into a song and was the highlight of the beginning of the school year.  Another huge tik tok trend was when The Minions: Rise of Gru came out, and teens would go to the movie theaters in tuxedos and minion costumes to watch the movie.  It did end up getting out of hand, causing people to be kicked out if you were dressed up trying to see the movie. Moviegoers were given a warning about their behavior prior to watching the movie. 
2022 had many more  highlights and lowlights than can possibly be described in one article, but one theme holds true:  teens of today can look back on 2022 in years to come and remember how we all laughed, cried, and reacted to the world together.