1,855 Days Well Worth the Wait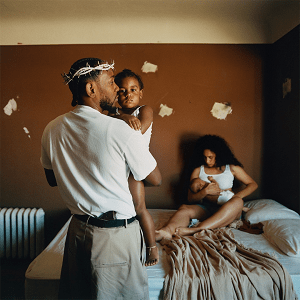 On May 13, 2022, Kendrick Lamar released his highly anticipated new album Mr. Morale and the Big Steppers. Mr. Morale and the Big Steppers has one main focal point: Kendrick Lamar himself. Kendrick's new album is all about the way Kendrick has lived and adapted as he has made his way through the celebrity landscape.
In  the titular song, "Mr. Morale and the Big Steppers", Kendrick is extremely honest and straightforward about his experiences. This makes the album a lot easier to understand for critical listening, but at the same time because of his straightforwardness, it can be awkward to listen to. This hurts the album during casual listening. Compared to Kendrick's other projects like "good kid m.A.A.d city" this album really struggles when it comes to casual listening; it doesn't have songs like "Money Trees" that have an instant vibe to it (with an exception being track number 14 "Savior").
Kendrick Lamar starts the album saying "I've been going through somethin'. One thousand, eight hundred, and 55 days." 1,855 days is the exact amount of time since he released his last album, Damn. Going through something is an understatement for what has happened since Damn released in 2017. Lamar became the first Hip Hop artist to win the Pulitzer Prize, he won seven Grammys , he was nominated for an Oscar, and he had two kids in that five year span.
Mr. Morale and the Big Steppers has a multitude of themes, but Kendrick puts a particular emphasis on acceptance and the struggle that comes with it, whether that be accepting transgender people for who they are or accepting the need to  push past generational trauma. Kendrick focuses on acceptance especially hard on track number 15 "Auntie Diaries." "Auntie Diaries" starts off with a slow, monotonous beat which Kendrick raps in a dreary tone over. But as Kendrick becomes more critical of himself and realizes how harmful he has been, he starts to rap faster and more instruments get added into the mix. Until, the climax of the song where he realizes has been in the wrong the whole time.
Track number 8, "We Cry Together," is one of the most unique songs I have listened to. The whole song is an argument between Kendrick and his fiancee Whitney Alford (Voiced by Taylour Paige). Both Kendrick and his fiancee wished they had left the relationship before this far, and spend the whole song trying to justify why they put so much time into this relationship. This song exemplifies the themes of grief and tap dancing around it, but this song perfectly shows this album's problem with casual listening. It pushes the themes of the album quite well,but you would be crazy to throw this on aux when riding in a car with friends.
Mr. Morale and the Big Steppers is an album that excellently portrays the experiences of Kendrick Lamar, but it struggles with casual listeners. So even though I heavily enjoyed this album, I must acknowledge its weak points. Because of its weak points I can't rate it higher than an 8/10, but I would still heavily recommend this album to anyone who loves complex themes and deep lyricism in their music.